Yanks like Sheets, but may have to wait to sign him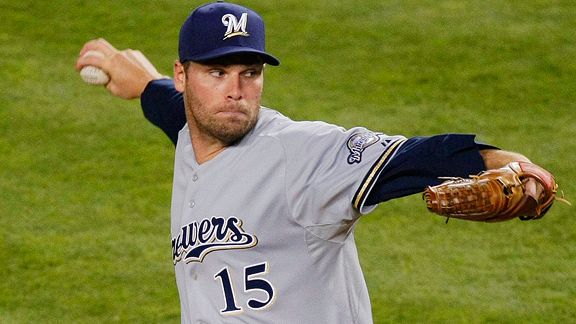 Adding to Ken Rosenthal's (FOX Sports) recent tweet about the Yankees' interest in free agent starter, Ben Sheets, Sports Illustrated's Jon Heyman reports that the Yankees "like" the right-handed pitcher "very much but believe Sheets will wait weeks to sign, after he has had a chance to hold a tryout for interested [teams]." Based on previous reports, it appears as though Sheets is asking for a contract in the $12 million range — Heyman says he's "asking for $10-million plus" — yet no one seems willing to extend him such an expensive offer after he missed the entire 2009 season with injury. By holding a tryout later on, and assuming that the results of that tryout are positive, Sheets could help push his value upward, although I still doubt he would earn close to his desired payday (even after a series of incentives).
The Yankees must be cautious here as they cannot simply wait for Sheets to sign with them, as that expectancy could preclude their front office from engaging in other beneficial roster decisions such as adding an effective designated hitter and addressing the current hole in left field. Also, even after Sheets auditions for interested teams, there is no guarantee that he will sign with the Yankees (and there is no guarantee that his audition will impress), therefore, Brian Cashman's pitching prioritization should be open to modification if the current circumstances are not ideal.
Photo by Rich Kane/US Presswire